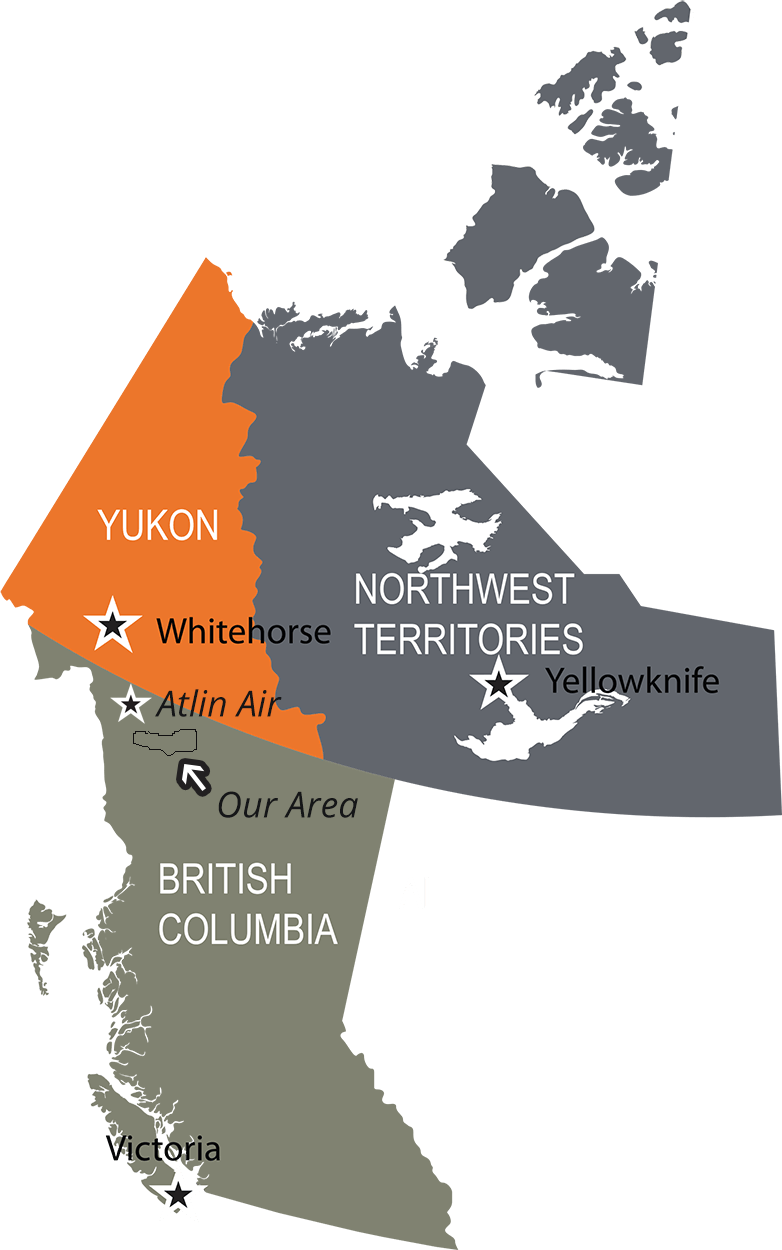 Where You'll Travel Too
The area is approx. 3300 sq. miles (2,112,000 Acres) of pristine wilderness. It is considered to be one of the best hunting areas in all of Canada. With almost no resident hunting pressure or access to 95% of the hunting concession, you will feel like it's untouched. All this is great from an experience standpoint, but it does make it more costly to operate, as everything has to be flown in via floatplane or long horse pack train. There is no riverboat access to the area either. All boats must be flown in along with all other hunting camp supplies. In all, there are approximately 70 Lakes (lots of which have great fishing) in the area and 1 River, which offer some type of floatplane access. We have many established camps throughout and will be increasing our number of camps in the near future to hunt new, unexplored habitat.
Hunters arrive in Whitehorse, Yukon (if flying) with multiple flights daily from Vancouver, Calgary and even Europe. Generally we allow a night in Whitehorse then a short 2 hours drive to Atlin the following day, followed by a scenic float plane jump to camp.
The area is mostly known for its amazing Canadian Moose (both quality and numbers) and also arguably BC's greatest Mountain Caribou. We also have some awesome Stone Sheep rams, True Mountain Grizzly, a healthy Goat population, elusive Wolves and Wolverines and the occasional Black Bear.
The elevations of the lakes and rivers range from 2,000 – 5000 feet. Most of the mountains in the area are quite rough and steep with the highest peaks stretching between 7,000 & 9,000 ft.